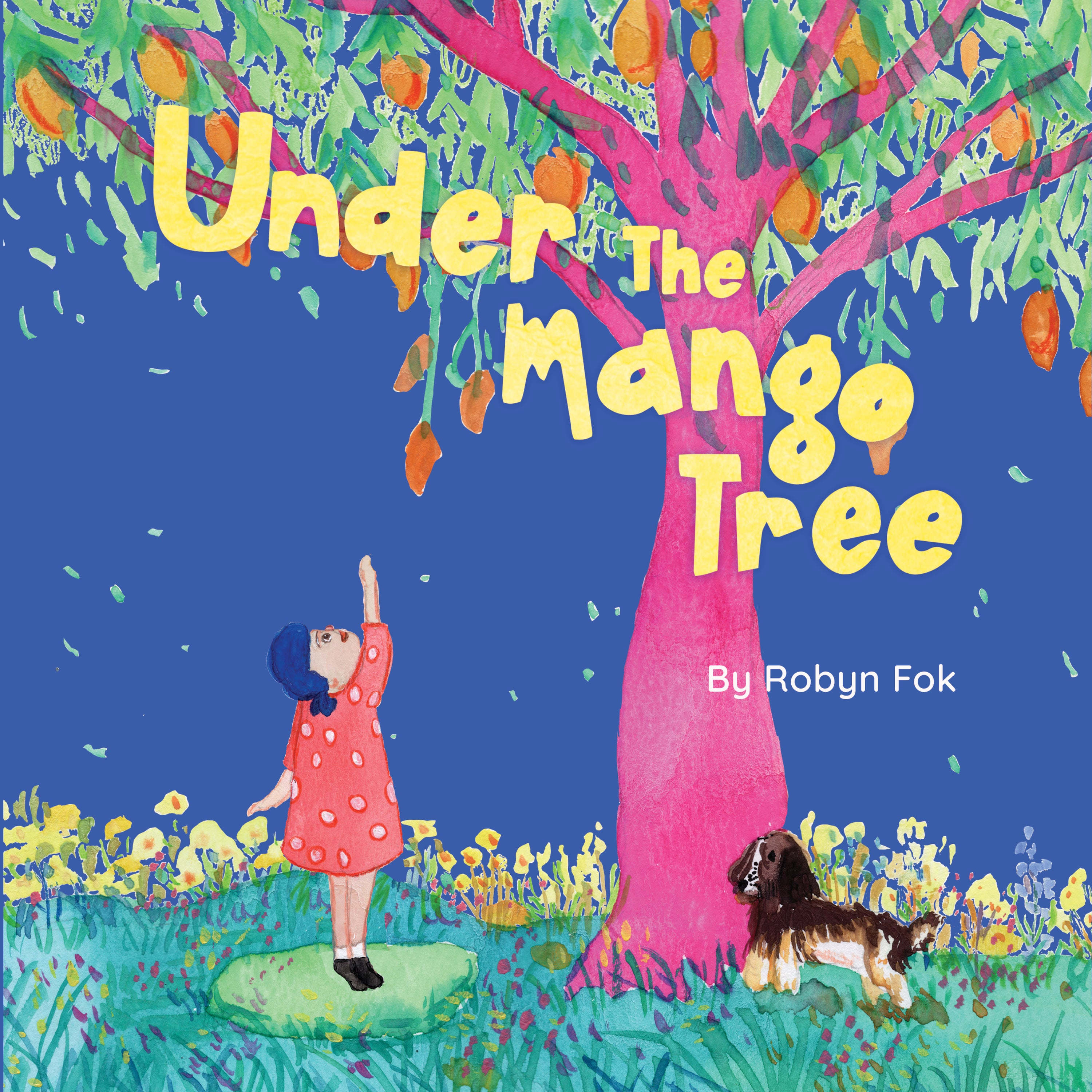 Under the Mango Tree is a touching story about a girl who has just lost her best friend. While the journey starts with grief and confusion, eventually her heart is set free when she realizes that those who pass away do not simply disappear. Their memories live on in the hearts of those who care for them forever. 
Under the Mango Tree is a story inspired by Rory. 

Words from the author:

Grief support is not generally talked about in society... Especially when it comes to the loss of a pet.
I have written this book to provide an uplifting and encouraging way to help others who have experienced loss, to feel loved and supported.
The reason this is presented as a children's book is because it allows for such a difficult subject to be put in simple terms- in a way that even a child can understand. 
As I worked through these tough emotions myself when Rory passed away, I realized that many others who are part of the RORY'S APAWTHECARY community also went through the same difficulties when they too lost their furry family.
I hope that this book can help you in your process of finding peace and light in a time of darkness.
Love, 
Robyn 
(Rory's forever mom)
FOR ALL PET PEOPLE.
IF YOU OR ANYONE YOU KNOW IS EXPERIENCING PET LOSS, WE ARE HERE FOR YOU.
PLEASE CLICK HERE FOR RESOURCES RELATED TO PET LOSS THAT MAY HELP.
"Where do they go? And to where? We'll never truly know."



Under the Mango Tree follows the journey of self-realization by a girl who has recently lost her best friend.



This is an uplifting and heart-freeing book for anyone who has ever experienced loss.



"No blame of explanations will change that day, you are now with me in a different way".



Loved ones do not simply go away... they live on in our memories and in our hearts forever.